RS PRO 6401 Series Tee Tube-to-Tube Adaptor, Push In 3 mm to Push In 3 mm, Tube-to-Tube Connection Style
RS-artikelnummer:

317-768

Tillverkare / varumärke:

Se alla Pneumatic Fittings
---
1230 I lager för avsändande samma dag
Pris (ex. moms) Each (In a Pack of 5)
Enheter
Per unit
Per Pack*
5 - 20
53,682 kr
268,41 kr
25 - 45
51,528 kr
257,64 kr
50 +
49,332 kr
246,66 kr
RS-artikelnummer:

317-768

Tillverkare / varumärke:
COO (Country of Origin):

TW
Lagstiftning och ursprungsland
COO (Country of Origin):

TW
---
Produktdetaljer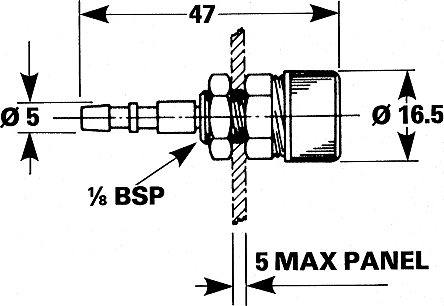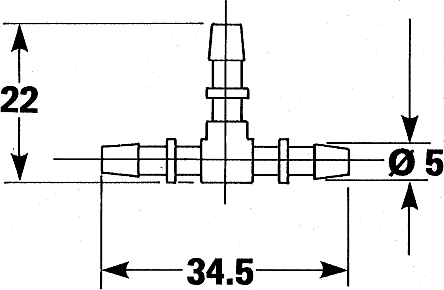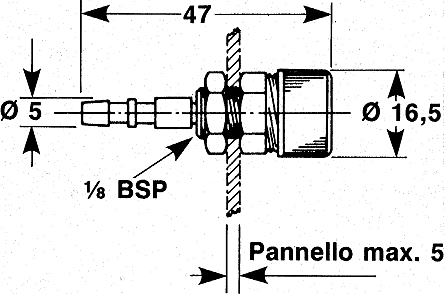 Actuators, Switch Elements, Tubing & Accessories


The air operated switch system offers enhanced safety in hazardous areas by allowing remote operation of electrical circuits.
The actuator is a bellows which, when compressed moves air down the air tubing to the switch element. This compressed air then expands a bellows in the switch, which operates the electrical contacts.
When used in wet environments or where electrical switching would be dangerous due to arcing, the switch and all electrical wiring can be located outside the hazardous area giving the operator total electrical isolation for the equipment.
Such applications include: Battery charging rooms, laboratories, garages, or wherever explosive gases, vapours or powders may exist.

When assembled the air switch and actuator form a sealed system, therefore temperature variation will cause pressure changes, which can in extreme cases affect the performance of the switch. To prevent this the total volume of the system must be kept below a critical value for a given temperature range and, to this end, a maximum length of air tubing (and hence volume) can be given for any combination of switch and actuator.
The additional data tables give these lengths in metres; for moderate and extreme temperatures.
---
Specifikationer
| | |
| --- | --- |
| Attribute | Value |
| Pneumatic Fitting Type | Tee Tube-to-Tube Adaptor |
| Manufacturer Series | 6401 |
| Connection Style | Tube-to-Tube |
| Connector B | Push In 3 mm |
| Connector A | Push In 3 mm |
| Body Material | Nylon |
| Minimum Operating Temperature | -10°C |
| Maximum Operating Temperature | +60°C |
| Standards Met | RoHS Compliant |