EA Elektro-Automatik Electronic Load, EA-ELM 5080-25, 0 → 25 A, 0 → 80 V, 0 → 320 W
RS-artikelnummer:

909-3590

Tillv. art.nr:

EA-ELM 5080-25

Tillverkare / varumärke: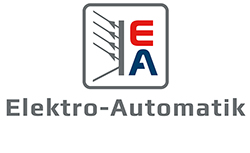 Se alla Electronic Loads
---
I lager för avsändande samma dag
| | |
| --- | --- |
| Enheter | Per unit |
| 1 + | 10 653,34 kr |
RS-artikelnummer:

909-3590

Tillv. art.nr:

EA-ELM 5080-25

Tillverkare / varumärke:
COO (Country of Origin):

DE
Lagstiftning och ursprungsland
COO (Country of Origin):

DE
---
Produktdetaljer
EA-ELR 5000 Energy Recovery Multi-channel Electronic DC Load
The EA-ELR 5000 high-performing micro-processor controlled multi-channel electronic load series offers all essential functions typically required in demanding R&D and industrial testing environments. It is designed for testing electronic components and devices such as semiconductors, analog and digital circuits, power supplies, capacitors and batteries. The system consists of a 19" 6U hosting cabinet for 19" rack integration into which may be plugged up to 10 e-load modules, each rated 320W. The three most crucial operation modes constant voltage (CV), constant current (CC) and constant power (CP) are provided, making this series an ideal tool for automated test benches and burn-in facilities. Features include a unique state-of-the-art inverter function with energy recovery. The energy extracted from the DC source under test is inverted and mains-synchronised into 220-240V∼ 50/60Hz, then fed back into the local power grid. This enables supply of the re-injected AC power to any adjacent equipment on the power line (saving the user from buying this amount of energy from the power utilities). Inverter efficiency is up to 87% so the enormous heat dissipation of 100% typically found at conventional electronic loads is almost entirely eliminated. EA-ELR 5000 also offers fast response (<5 ms current pulsing), high system flexibility and precision and digital interface control facilities (Ethernet interface for full remote control, USB port for inserting function tables by memory stick and for firmware update).
Micro-processor controlled (Cortex M3), programmable
For laboratory, R&D, industry, automated test benches, burn-in facilities
DC-to-AC inverter function with energy recovery into the mains power grid
"plug-in" load modules, 0-80V or 0-200V @ 320W
On-board Ethernet interface and front end USB port
Operation modes CV, CC, CP
Integrated sequencer
TFT touch display and encoder (intuitive easy-to-use HMI)
Control software "easypower professional" for automated testing & data logging
Housing 19" rack 6U to host up to 10 load modules each 320W
IEC 320 AC input receptacle, DC via front-end screw terminals with safety cover
Note
System comprises rack and modules, available separately: 6U hosting cabinet with recovery inverter 3.0kW 10 load slots, each 320W, ELR 5000 6U (
909-3597
); EA-FP-ELM 5000 dummy panel kit (
102-5987
); DC load module 0-80V 0-25A 320W EA-ELM 5080-25 (
909-3590
); DC load module 0-200V 0-10A 320W EA-ELM 5200-10 (
909-3593
).
Supplied with
Manual (DE/EN/CN), mains power cord (Europe/UK/CH)
---
Specifikationer
| | |
| --- | --- |
| Attribute | Value |
| Series | EA-ELM 5000 |
| Constant Wattage Mode Range | 0 → 320 W |
| Constant Voltage Mode Range | 0 → 80 V |
| Constant Current Mode Range | 0 → 25 A |
| Rack Units | 6 U |