Vishay Bridge Rectifier, 35A, 400V, 3-phase, 5-Pin
RS-artikelnummer:

165-2547

Tillv. art.nr:

VS-36MT40

Tillverkare / varumärke: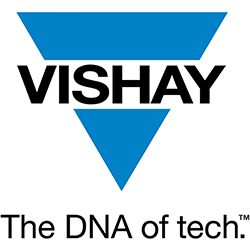 Se alla Bridge Rectifiers
---
40 I lager för avsändande samma dag
Pris (ex. moms) Each (In a Tray of 20)
Enheter
Per unit
Per Tray*
20 +
194,437 kr
3 888,74 kr
RS-artikelnummer:

165-2547

Tillv. art.nr:

VS-36MT40

Tillverkare / varumärke:
Lagstiftning och ursprungsland
---
Produktdetaljer
Vishay VS-36MT Series Bridge Rectifiers
A range of extremely compact, encapsulated three phase bridge rectifiers offering efficient and reliable operation. They are intended for use in general purpose and instrumentation applications.
• Universal, 3 way terminals: push-on, wrap around or solder
• High thermal conductivity package, electrically insulated case
• Center hole fixing
• Excellent power/volume ratio
• UL E300359 approved
• Nickel plated terminals solderable using lead (Pb)-free
solder; solder alloy Sn/Ag/Cu (SAC305); solder
temperature 260 °C to 275 °C
• Designed and qualified for industrial and consumer level
Approvals
UL E300359


Bridge Rectifiers - Vishay Semiconductor


The Bridge Rectifier converts an Alternating Current (AC) input into a Direct Current (DC) output for full-wave rectification applications. The diode arrangement provides the same polarity of output for either polarity of input. A three-phase full-wave rectifier is an arrangement of six diodes in a bridge circuit configuration. The packages are designed for minimal size, highest reliability and maximum thermal performance.
---
Specifikationer
| | |
| --- | --- |
| Attribute | Value |
| Peak Average Forward Current | 35A |
| Bridge Type | Three Phase |
| Peak Reverse Repetitive Voltage | 400V |
| Mounting Type | Through Hole |
| Package Type | D 63 |
| Pin Count | 5 |
| Diode Technology | Silicon Junction |
| Configuration | Single |
| Peak Non-Repetitive Forward Surge Current | 500A |
| Maximum Operating Temperature | +150 °C |
| Minimum Operating Temperature | -55 °C |
| Peak Forward Voltage | 1.19V |
| Peak Reverse Current | 200µA |
| Length | 28.5mm |
| Dimensions | 28.5 x 28.5 x 10mm |
| Width | 28.5mm |
| Height | 10mm |