Teledyne LeCroy Arbitrary Waveform Generator, 1 ?Hz Min, 150 MHz Max, 10 Channels - RS Calibration
RS-artikelnummer:

220-4672

Tillv. art.nr:

T3AWG2152-D

Tillverkare / varumärke: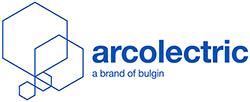 Se kategorien
---
Tillfälligt slut i lager – restorder för leverans när den finns i lager
Pris (ex. moms) Each
173 366,25 kr
(inkl. moms)
| | |
| --- | --- |
| Enheter | Per unit |
| 1 + | 138 693,00 kr |
RS-artikelnummer:

220-4672

Tillv. art.nr:

T3AWG2152-D

Tillverkare / varumärke:
COO (Country of Origin):

IT
Lagstiftning och ursprungsland
COO (Country of Origin):

IT
---
Produktdetaljer
Teledyne LeCroy T3AWG2152 16-Bit Dual Channel Function/Arbitrary WaveForm Generator, 150 MHz With 8 Digital Channels.
The T3AWG152-D is an affordable dual-channel arbitrary waveform generator, 16-bit vertical resolution, 6 Vpp output voltage (50Ω to 50Ω), 128 Mpts/ch memory, a maximum sampling rate of 600 MS/s and a maximum sine wave frequency of 150 MHz. The T3AWG2152-D combines many functions in one instrument, including Function Generator, Arbitrary Waveform Generator and Digital Pattern Generator. The T3AWG2152-D mainframe adds 8 synchronized digital channels to the analogue outputs, ideal for debugging and digital design validation. These three-different functionalities leverage on the HW flexibility adopting two different technologies. An improved Direct Digital Synthesis (DDS) based technology adopted when using the Function Generator (AFG) allows the user to change glitch free on-the-fly all the parameters preserving the waveform shape.
All control and settings are always one touch away: swipe gesture to change the channel, the carrier selection and have access to the modulation parameters, swipe into the waveform gallery to import a signal at a glance and use the touch-friendly virtual numeric keyboard to change parameters values.
The variable clock, true-arbitrary technology adopted when using the Arbitrary Waveform (AWG) / Digital Pattern Generator lets the user create complex wave forms of analogue and digital pattern, insert them in a sequence, apply loops, jumps and conditional branches. Digital output combined and synchronized with analogue output signals represents an ideal tool to troubleshoot and validate digital design.
The waveform memory length of 128 Mpoints on each channel combined with number of waveforms entries up to 16,384 and the waveform repeat count higher than 4 x 109 makes the T3AWG2152-D the best-in-class waveform generator for the most demanding technical applications. This disruptive and innovative hardware architecture provides the possibility to generate unmatched performance, versatile functionality, outstanding usability, making the TT3AWG2152-D the ideal generator to simplify the job of engineers and researchers.
Features & Benefits
150 MHz, 2 Channels
16-bit vertical resolution
128 MPts @Ch waveform memory
Max sampling rate of 600 MS/s
8 synchronized digital channels
Output voltage and spectral purity. 6 Vpp at full frequency range and excellent Harmonic Distortion Mixed signal generation. Combine two analogue channels with 8 synchronized digital channels, ideal for debugging and validating digital design
---
Specifikationer
| | |
| --- | --- |
| Attribute | Value |
| Maximum Frequency | 150 MHz |
| Minimum Frequency | 1 ?Hz |
| Maximum Frequency Triangle Ramps | 5 MHz |
| Number of Channels | 10 |
| Minimum Frequency Triangle Ramps | 1 ?Hz |
| Maximum Sampling Frequency | 1 Gsps |
| Calibrated | RSCAL |
| Display Type | Capacitive Touch Display |