STMicroelectronics TIP35C NPN Transistor, 25 A, 100 V, 3-Pin TO-247
RS-artikelnummer:

168-6056

Tillv. art.nr:

TIP35C

Tillverkare / varumärke: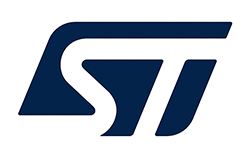 Se alla Bipolar Transistors
---
600 I lager för leverans inom 1 arbetsdagar
Pris (ex. moms) Each (In a Tube of 30)
Enheter
Per unit
Per Tube*
30 - 60
25,199 kr
755,97 kr
90 - 210
19,654 kr
589,62 kr
240 - 480
19,099 kr
572,97 kr
510 - 960
16,657 kr
499,71 kr
990 +
14,162 kr
424,86 kr
RS-artikelnummer:

168-6056

Tillv. art.nr:

TIP35C

Tillverkare / varumärke:
Lagstiftning och ursprungsland
---
Produktdetaljer
TIP35C/ TIP36C Complementary power transistors
ST Microelectronics presents its TIP35C/ TIP36C series of complementary power transistors. This type of transistor is designed for general purpose power amplification and switching such as output or driver stages. The TIP35C/ TIP36C series are specially manufactured in planar technology with base island layout, this results in the transistors showing exceptionally high gain performance whilst also having a very low saturation voltage.
Features and Benefits
Low collector-emitter saturation voltage


Complementary NPN - PNP transistors
Applications
General purpose


Audio amplifier


Switching regulators, converters and power amplifiers


Bipolar Transistors, STMicroelectronics


A broad range of NPN and PNP Bipolar Transistors from STMicroelectronics including General Purpose, Darlington, Power and High-Voltage devices in both SMT and Through-hole packages.
---
Specifikationer
| | |
| --- | --- |
| Attribute | Value |
| Transistor Type | NPN |
| Maximum DC Collector Current | 25 A |
| Maximum Collector Emitter Voltage | 100 V |
| Package Type | TO-247 |
| Mounting Type | Through Hole |
| Maximum Power Dissipation | 125 W |
| Transistor Configuration | Single |
| Maximum Collector Base Voltage | 100 V |
| Maximum Emitter Base Voltage | 5 V |
| Maximum Operating Frequency | 3 MHz |
| Pin Count | 3 |
| Number of Elements per Chip | 1 |
| Dimensions | 20.15 x 15.75 x 5.15mm |
| Maximum Operating Temperature | +150 °C |