Den snabba utvecklingen inom elektronkindustrin har resulterat i produkter som 3D-skrivare, drönare och självkörande fordon, som var rena fantasin för bara en generation sedan. RS kan hjälpa dig att komma snabbare i mål med att utveckla, konstruera och bygga enheter, maskiner och system där elektronik ingår.

Vi har stöttat elektroniksektorn sedan vårt företags grundande 1937. Hos RS har du allt inom räckhåll när det gäller komponenter och moduler, utvecklingsverktyg och tjänster. Därav rubriken 360° Elektronik.
Kalibrering
Var säker på att dina mätresultat är noggranna och pålitliga. RS kan leverera ett omfattande urval av test- och mätinstrument med kalibrering.
Läs mer >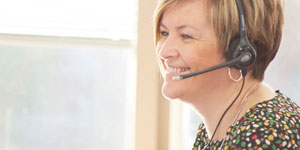 Teknisk support
Som företagskund hos RS kan du alltid få hjälp med teknisk support på telefon, via mejl eller i chatten.
Läs mer >
DesignSpark PCB
Arbeta mer effektivt med vår CAD-programvara för schemaritning och kretskortslayout. Låt innovationen flöda.
Läs mer >

Build your own industrial IoT
If building your own industrial IoT application seems like an impossible task, the SensorTile Wireless Industrial Node might be your solution.
Learn How >
Oximeter Solutions
The need for pulse oximters has grown worldwide, read how an RS customer designed and built their own.
Read More >
IoT Inspiration
Learn how to build an IoT weather station, automate your home and get started with the Mikroe Necto Studio development environment.
Läs mer >